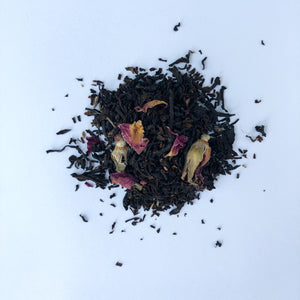 Ingredients:
Assam, rosebuds, vanilla
Directions:
Water: 195°F | Leaves: 2 tsp per 12 ounce cup | Infusion Time: 3-4 minutes
For a quiet pause during hectic times, our Vanilla Rose Tea will leave you with feelings of connection and contentment.

The rich and flavorful Assam blended with rosebuds and vanilla is sure to reach even the most frazzled places and help to smooth out your day. As invigorating as it is relaxing.

Fantastic with milk and a little sweetener of your choice!
Read More