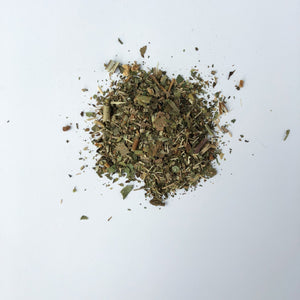 Ingredients:
Organic goldenrod herb, organic linden flower and leaf, organic eleuthero root, organic ginkgo leaf, organic peppermint leaf, organic cinnamon, and organic gentian root.
Directions:
Pour 8-12 oz of boiling water (212° F) over 1 tsp. of tea. Steep 3-4 minutes.
Our circulation formula is made with a blend of organic herbs designed to help promote and support a healthy circulatory system. It is a mild-bodied tea with a slightly minty flavor and cinnamon aroma, and an astringent finish. Caffeine-Free.
Read More