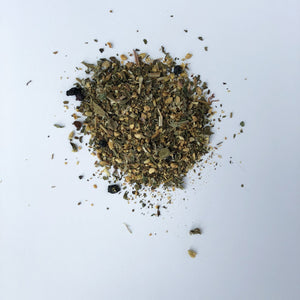 Ingredients:
Organic peppermint leaf, organic elder flower, organic raspberry leaf, organic ginger root, organic elder berry, organic yarrow flower, and organic hyssop herb.
Directions:
Daily serving size: Pour 8-12 oz of boiling water (212° F) over 1 tsp. of tea. Steep 3-4 minutes.
This mild-bodied blend of herbs is formulated to promote optimal health and well-being during the Fall and Winter months. It is a mild-bodied tea with a predominately ginger and raspberry leaf flavor, followed by a floral note from the elder flowers. Caffeine-Free.
Read More