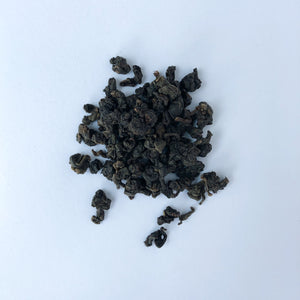 Ingredients:
Oolong tea
Directions:
Water Temperature: 195°F
Leaf to Water Ratio: Fill 25% of a porcelain guywan with tea
Steep Times: 1st infusion 1 minute, 2nd infusion 20 seconds, 3rd infusion 50 seconds, subsequent infusions about 2 minutes
Smooth and rich with aromas of roasted chestnut and notes of dried apricot. Our Iron Goddess of Mercy is hand-crafted twice each year, in spring and winter, by a fourth generation artisan oolong teamaker in Mingjian Village in Taiwan's central Nantou county. Our Iron Goddess of Mercy is made from Wuyi and Qingxin oolong tea cultivars and is crafted in the traditional style, with medium oxidation and moderate roasting through a controlled baking by electric brazier. This carefully managed process creates a smooth palate that exudes aromas of roasted buckwheat with a subtle note of dried apricot.
Read More